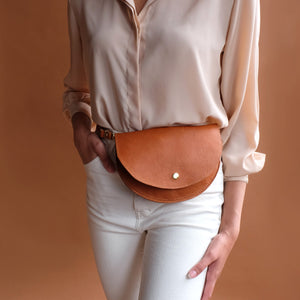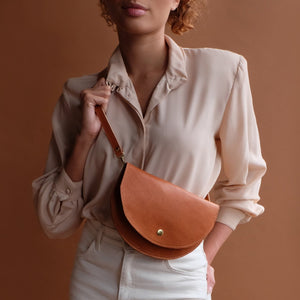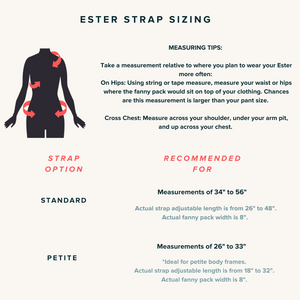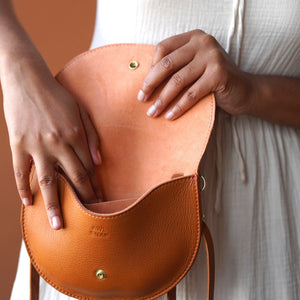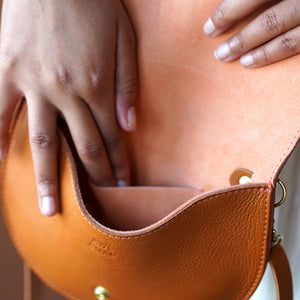 Perfect On-the-Go Bag
I love this little bag so much! Fits my wallet, phone and car key and is perfect for running around town. I drop it into my bigger bag when I need to carry more stuff, but this is my favorite everyday essential. The quality is exceptional, the leather is buttery soft, and I adore the subtle pink stitching. I'm so happy to carry a piece of local quality craftsmanship with me wherever I go. Keep making beautiful things, Awl Snap!
Excellent Service and Product!
Love this bag, but love the company more. They worked with my questions and website issues, my weird inability to make a pickup in time, and my general neediness. They are the best!
It's perfect
The bag I never knew I've always needed, it checks all the boxes for me. I ordered the burgundy and also have the caramel. It is beautifully made, versatile, practical, gorgeous. THANK YOU!
Simple and sweet
I have two Ester bags, in burgundy and caramel tan. Both are exquisitely well made, stylish and timeless. Besides, I am always happy to support women owned local businesses!
Best Small Bag!
I'm loving my Ester bag for when I just need the essentials. It's hands-free and easily accessible, plus it looks, feels (it's so soft), and even smells great! Erin and her team were wonderful to work with and I did local pick-up at their shop which made it super easy.
---